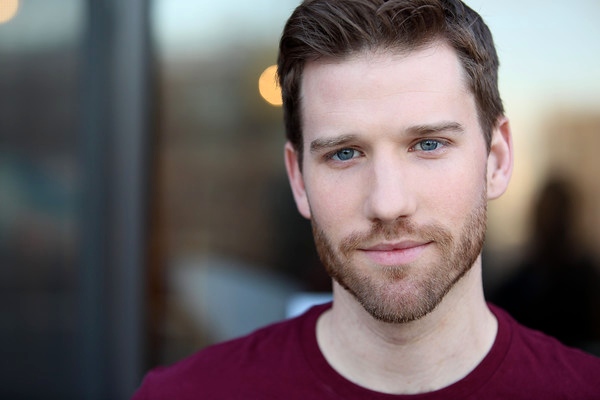 Born in Waco, Texas, Matt bounced around between Louisville, Kentucky; the high plains of West Texas; and Cambridge, England; before going to college at Boston University, and ultimately landing in New York City in 2006. He is a freelance director with a focus on new work--as well as a teacher, a coach, and an actor.
Upcoming projects include: Krista Knight's THE SELKIES (Dutch Kills, Wild Project), WE THE PEOPLE: AMERICA ROCKS! (Theatreworks USA), and the new musical LEAVING EDEN (Associate Director, Playmakers Repertory Company). Select credits include: DISCO PIGS (Drama League DirectorFest, Sheen Center), Lorca's BLOOD WEDDING (Rutgers University), THE ADVENTURES OF MINAMI: A ROBOT FROM JAPAN WHO MAKES YOU FEEL SAFE WHEN LONELINESS IS PALPABLE: PART 1 by Leah Nanako Winkler (The Brick, in partnership with The Dramatists Guild Fund), THE CIDER HOUSE RULES, PART 1: HERE IN ST. CLOUD'S (Rutgers University), Brian Quijada's KID PRINCE & PABLO (Ars Nova, ANT Fest), UNTITLED CHERRY ORCHARD MUSICAL (NYU Grad), Charles Mee's A PERFECT WEDDING (Atlantic Conservatory), Amy Fox's SILVER MEN (Ensemble Studio Theatre), George Bizet's CARMEN (New York Opera Exchange), AYKROYD (Fordham University), Brian Quijada's WHERE DID WE SIT ON THE BUS? (Kennedy Center), SHITLOADS OF MONEY (Ensemble Studio Theatre, Unfiltered Festival), BUDDY (NYU Grad), Jahna Ferron Smith's SIR (2017 Winner Samuel French Festival), Leah Nanako Winkler's TAISETSU NA HITO (2014 Winner Samuel French Festival), THE MAN-MADE ROCK (4th St. Theatre), and Krista Knight's COACH DARLING (F*It Club). Regional credits include: Lanford Wilson's HOME FREE! and Michael John Garcés AUDIOVIDEO (Williamstown Theatre Festival).
Matt has developed new work with playwrights such as Will Arbery, Hilary Bettis, Adam Blodgett, Amy Fox, Dan Giles, Claire Kiechel, Krista Knight, Justin Kuritzkes, Mariah MacCarthy, Dan McCabe, Eric John Meyer, Stacy Osei-Kuffour, Christina Quintana, Abby Rosebrock, Brian Quijada, Jen Silverman, Jahna Ferron-Smith, Will Snider, Leah Nanako Winkler and Zhu Yi, at companies such as Ars Nova, Clubbed Thumb, Page 73, Ensemble Studio Theatre, Primary Stages, The Flea, New York Opera Exchange, INTAR, The Lark, and F*It Club.
He has served as Associate or Assistant Director to Jack O'Brien, Daniel Sullivan, Kevin Moriarty, Vivienne Benesch, Mark Wing-Davey, Anne Kauffman, Hunter Foster, Gordon Greenberg, Denis Jones, Joe Grifasi, Josh Hecht and others. He has led workshops at Williamstown Theatre Festival, Long Island University and Boston University College of Fine Arts.
He is a 2017 Drama League Directing Fellow, a Jonathan Alper Directing Fellow (Manhattan Theatre Club) and a proud member of Ensemble Studio Theatre.
As an actor he has appeared on Broadway in WAR HORSE and THE COAST OF UTOPIA (Lincoln Center Theater), and most recently Off-Broadway in Nicky Silver's TOO MUCH SUN (Vineyard Theatre). B.F.A. from Boston University.